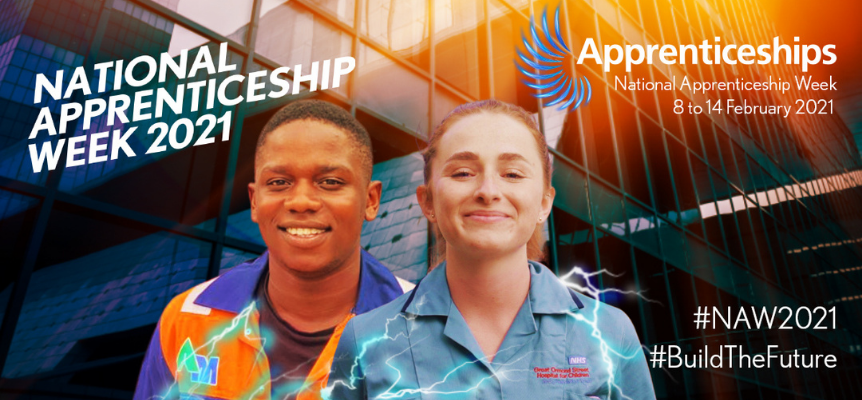 We're proud to be supporting National Apprenticeship Week. Now in its 14th year, the annual week-long celebration showcases the exciting Apprenticeship opportunities available and the positive impact Apprenticeships can have on communities, local businesses and regional economies.
Our long-awaited Black Country & Marches Institute of Technology, which opens this September, will provide technical education with an emphasis on Apprenticeships with clear pathways to skilled jobs in the Advanced Manufacturing, Modern Construction Methodologies, Medical Engineering and Healthcare sectors.
National Apprenticeship Week provides us with a fantastic opportunity to highlight the huge range of Apprenticeships that will be on offer at the Institute of Technology – from Building Services Engineer to Laboratory Technician. We also currently have short training courses and part-time study options available on our website – with our offering continually growing.
Specialising in higher level technical education programmes and Apprenticeships, the new Institute of Technology brings together the training offer of Dudley College of Technology in collaboration with key partners including: University of Wolverhampton, University of Worcester, In-Comm Training Services Limited and Avensys UK Limited.
This employer-led partnership approach will enable you to pursue a non-traditional route to degree level programmes, allowing you to learn while you earn and benefit from an environment that combines the best of academic and technical learning.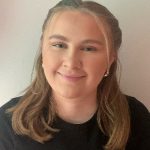 One Dudley College student benefitting from a higher-level Apprenticeship is Millie Green, who recently started her Engineering Manufacturing Technician Level 4 Apprenticeship with local employer KUKA Systems. Millie previously completed an industry placement at the company as part of the BTEC Extended Diploma in Manufacturing while she was studying at Dudley College's Advance I – Engineering centre.
Commenting on the experience Millie said: "I would really recommend the Apprenticeship route to anyone. I have enjoyed being able to combine my studies at College with working at KUKA. I look forward to continuing my education at the IoT when it opens in September 2021."
Lee Jesic, Head of Product Development, KUKA Systems, recognises the significant contribution Apprentices make to businesses: "Apprentices are the lifeblood of KUKA Systems, and we remain committed to investing in Apprenticeships in order to develop the new talent that keeps the business at the forefront of innovation. We're delighted that young people and adults in the local area will have access to the IoT, which will provide them with a non-traditional route to higher education providing us with the skills that companies like us really value."
Whether you're an employer looking to gain tangible benefits for your business or a learner wanting to benefit from an environment that combines the best of academic and technical learning, the Black Country & Marches Institute of Technology is the right choice for you.
Don't miss…
Our Apprenticeship live events, which are taking place virtually on Tuesday (9th) at 12pm and Thursday (11th) at 4pm. Find out more about our team of specialists at the Apprenticeship offer here at the Black Country & Marches Institute of Technology. We look forward to seeing you there.
👉 Tuesday 12pm – http://bit.ly/NAW21-Tues
👉 Thursday 4pm – http://bit.ly/NAW21-Thurs