On this page
We are proud to be working in collaboration with the following delivery partners
Dudley College of Technology
Dudley College of Technology is one of the most successful further education colleges in the UK, providing a wide range of education and training programmes across the West Midlands.
With a large estate centred on the Dudley Learning Quarter, providing inspirational facilities, in which students can access world-leading technology, we are at the forefront of further education.
We enrol around 12,000 students each year across 4,000 academic and vocational programmes, on both a full and part-time basis the college's provision continues to develop as a response to the ever changing skills agenda. Ofsted rated as "outstanding" in the most recent 2017 inspection, success rates for students, across all programmes, are on or significantly above national benchmarks.
We offer courses in a wide range of subject areas and provides education and training for apprentices, advanced apprentices, international and workplace students. We have extensive links with employers on a local, regional and national basis offering a diverse range of business improvement and employee skills updating programmes. We also offer a number of employability programmes to help adults return to work.
We are the biggest provider of Apprenticeships within the West Midlands Combined Authority area, delivering 27% of all college-delivered Apprenticeships. In 2019/20 we supported over 4,000 apprentices of which 1,379 were young people aged16-18 years. We are committed to supporting the local economy, with 52% of our apprentices studying in LEP transformational sectors. Most strikingly, 67% of all apprentices in advanced manufacturing in the Black Country study here at Dudley College. As also the largest college provider of Apprenticeships in the wider West Midlands region and one of the largest nationally, our apprentices achieve at a rate significantly above national rates. A very high percentage of our apprentices progress to higher Apprenticeships and degree level programmes.
Over 95% our 16-18 year old full-time students move on to higher/further education or employment. For those who study A Levels with us 80% choose to continue to the full-range of universities, or if staying local move on to our own higher education courses.
In February 2020 we were awarded the Queen's Anniversary Prize for Higher and Further Education in recognition of our contribution to the economy of the West Midlands through large scale advanced vocational and technical education. Our Science, Technology, Engineering and Mathematics Assured (STEM) ® status is also recognition that we are delivering high-quality education and training in all of these areas. The college employs some 800 staff and has an annual turnover of circa £52 million.
University of Wolverhampton
The University of Wolverhampton's roots go back to the 19th century Wolverhampton Mechanics' Institutes and School of Art. The university has built on its early foundations and continues to invest in its students, staff, alumni and in the local and international community, and offers a broad range of subjects at foundation, undergraduate and postgraduate level – many accredited by prestigious professional bodies. Over 22,000 students, including apprentices study at three main teaching campuses in the Midlands. Our students benefit from innovative and excellent teaching from a university awarded a Teaching Excellence Framework Silver award, commended by the Quality Assurance Agency, with world-class research facilities and a 96% graduate employability rate (Destination of Leavers from Higher Education report 2018).
The Faculty of Science and Engineering at the University of Wolverhampton offers innovative courses and collaboration in the nationally significant areas of Science, Mathematics, Engineering, Computer Technology and the Built Environment. We have built on our rich and long history of technology, teaching and local skills provision to become a significant player in the high-tech reskilling that is of national importance.
Our academic, technical and auxiliary staff support undergraduate and post-graduate courses which provide students a rich immersion in academic study, personal growth, skills expertise and work flexibility. We train scientists, engineers and designers of the environment; but in that process, we also train entrepreneurs and workers who can adapt to constantly changing demands and scenarios.
We are delighted to be working in partnership with the Black Country & Marches Institute of Technology to be able to extend our Apprenticeship offer across the region.
The University of Worcester is very pleased and honoured to be a key partner of the Black Country & Marches Institute of Technology. The imaginative initiative to create the Institute is one the University whole-heartedly supports.
Worcester is a long-standing contributor to the skilled workforce of Dudley, particularly in education and health. Known since 1946 for the excellence of our teaching training, many Worcester educated teachers inspire children in Dudley schools. In the 21st Century more and more of our nurses and midwives have chosen to work at Russells Hall hospital and in other health settings; whilst in recent years our paramedics have made a bigger and bigger contribution in Dudley, as well as the Black Country and the West Midlands more broadly. Our highly effective educational partnership with Dudley College, which is one of the country's truly outstanding colleges, has been crucial to this contribution and will be even more so in the future as we work together to create more opportunities and grow the skilled workforce.
In July 2020, the University of Worcester was awarded the largest allocation in the UK of additional places to educate future health professionals. Many of these future nurses, midwives, occupational therapists, paramedics and physiotherapists will come from Dudley and will work in Dudley. All will benefit from the high educational quality combined with highly inclusive approach for which Worcester has become so well known.
Expertise in Healthcare Education
The University of Worcester is recognised as one of the country's leading educators of healthcare professionals, from nurses and midwives, to paramedics and physiotherapists.
With a reputation for the highest quality provision, partnership working and delivery, the university plays a leading role in researching and developing innovative and creative solutions in health and wellbeing, such as establishing the UK's first Masters in Physician Associates, to help meet the changing needs of the health service.
Worcester is shortlisted for the most awards of any UK university in the 2020 Student Nursing Times Awards – eight in total. These OSCARS of Nursing Education include shortlisting Worcester for a record sixth time for Nurse Education Provider of the Year (Pre-registration), as well as Best Student Experience and Teaching Innovation of the Year. Worcester's approach, combining inclusion with high quality, has led to many other awards, including number one in the UK for both Quality Education and Gender Equality in the 2019 University Impact Rankings (THE). In 2020, Worcester is shortlisted for University of the Year in the UK Social Mobility Awards, for the second year running, and was globally commended for its work on sustainability at the United Nations after being named UK and Ireland Sustainability Institution of the Year 2019 in the Green Gown Awards.
The university works in close cooperation with many employers, including the NHS, County Councils and a wide range of voluntary and private sector employers. Worcester graduates are in the top 10 for employability UK-wide and have been throughout the last 10 years.
We are convinced that the development of the Black Country & Marches Institute of Technology and working ever more closely with Dudley College will bring many fresh opportunities for the people of Dudley and we pledge to do our very best to make a full, worthwhile contribution to the success of the Institute and thus to the flourishing of Dudley and its people.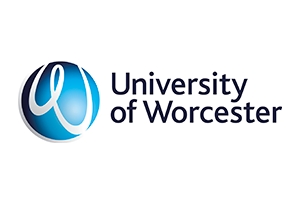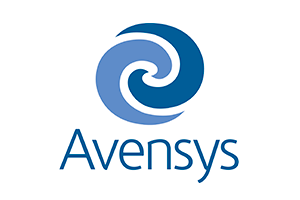 Avensys UK Ltd is a global leader in the supply of Bio-Medical Engineering Services. Established in 2007 as a Medical Engineering company providing repair and maintenance to medical facilities, the company's service offering now includes medical engineering training, supply of new and pre-owned equipment, medical device storage and medical device financing. In 2017 Avensys was purchased by VAMED; a multinational business of global proportions operating in the healthcare sector on projects ranging from medical equipment maintenance to hospital construction. Of particular interest to VAMED was the Avensys Training Academy, whose knowledge and experience in Bio-Medical Engineering could be of enormous benefit to the rest of the VAMED group. Similarly, when selecting an employer partner, the Institute of Technology was quick to recognise the benefits to be had by partnering with a company considered to be peerless in its ability to deliver industry training in the specialised field of medical engineering.
In recent months there has been an unprecedented demand for medical devices, ranging from anaesthetic machines to thermometers. This has in turn brought the role of medical engineering in to focus and has highlighted the fact that many hospitals do not have the in-house resources to cope with periods of high demand. Avensys' partnership with the IoT will enable NHS Trusts to 'grow their own' talent from within, reducing reliance on manufacturers and simultaneously enabling them to lower costs associated with OEM service contracts. The partnership will enable both parties to deliver the modules that match their areas of expertise, resulting in a fantastic opportunity for students. Whilst the proximity of the IoT and Avensys' Kidderminster head office affords a close working relationship, the reach of this partnership is truly National and will bring a much needed new generation of medical engineers in to hospitals across the UK.
The Marches Centre of Manufacturing & Technology (MCMT) with In-Comm Training as the key delivery partner
In-Comm Training is pleased to be a key delivery partner of the Black Country & Marches Institute of Technology. In-Comm Training will be delivering programmes from the Marches Centre of Manufacturing & Technology (MCMT).
In-Comm Training and the Marches Centre of Manufacturing & Technology (MCMT) is one of the UK's leading training providers, delivering a truly 'Ofsted outstanding' learning experience.
Over the last four decades, we have helped more than 10,000 young people develop the skills and experience they need to make the most of an Apprenticeship, a £100,000 opportunity when compared with going to university.
Our apprentices have secured the jobs they want and gone on to make parts for ventilators, become aerospace engineers, members of F1 teams, Managing Directors, quality specialists at large car makers and Operations Directors at Professional Services firms.
They all share one thing in common – they've benefited from the In-Comm and MCMT 'employer-led' approach to training that sees us work with 250 companies across the region: including Caterpillar, Collins Aerospace, Doncasters, FBC Manby Bowdler and Grainger & Worrall.
Our technical academies in Aldridge and Marches Centre of Manufacturing & Technology sites in Telford and Shrewsbury are at the heart of everything we do and offer vibrant learning spaces that challenges apprentices to be the best they can be. More than £7m has been spent on creating three state-of-the-art training facilities that feature IT suites, CNC machining zones, a fluid power departments, metrology rooms, over 25 welding bays and a specialist heritage engineering cell. The equipment is impressive, but it is just one part of the In-Comm and MCMT offer.
Our experienced team of trainers and tutors have significant industry experience and will be on hand to nurture and guide you throughout your journey, helping you fulfil your potential and pass assessments that lead to qualifications in 40 different trailblazer Apprenticeships. Importantly, they are experts in making sure you are ready to make the most of your first job.