Dudley College of Technology and Avensys UK Limited are announcing an exciting new partnership, which will see the development of niche curriculum in medical engineering. Avensys UK Limited currently provide, maintain and support a wide range of medical and dental equipment serving MoD, private hospitals, NHS, CCG's and Dental Practices. As demand for skilled medical engineers continues to as a result of Covid-19, this partnership will expand opportunities for learners at the college.
Avensys UK have established themselves as a market leader during the current crisis and were appointed sole supplier of vital medical equipment at the Nightingale Hospital Yorkshire and Humber providing equipment for 500 ITU beds. They have also continued to provide equipment across the country through their re-sale service which offers both new and pre-owned equipment to the fill the shortages in NHS services.
This strategic alliance follows informal collaboration between the college and Avensy who have jointly been offering Apprenticeship programmes in Health Care Science, Clinical Engineering and Medical Engineering since February this year. 26 apprentices joined a programme that will allow them to work in hospital trusts across England, qualifying for a range of medical engineering roles including servicing, calibration, repair and fault-finding.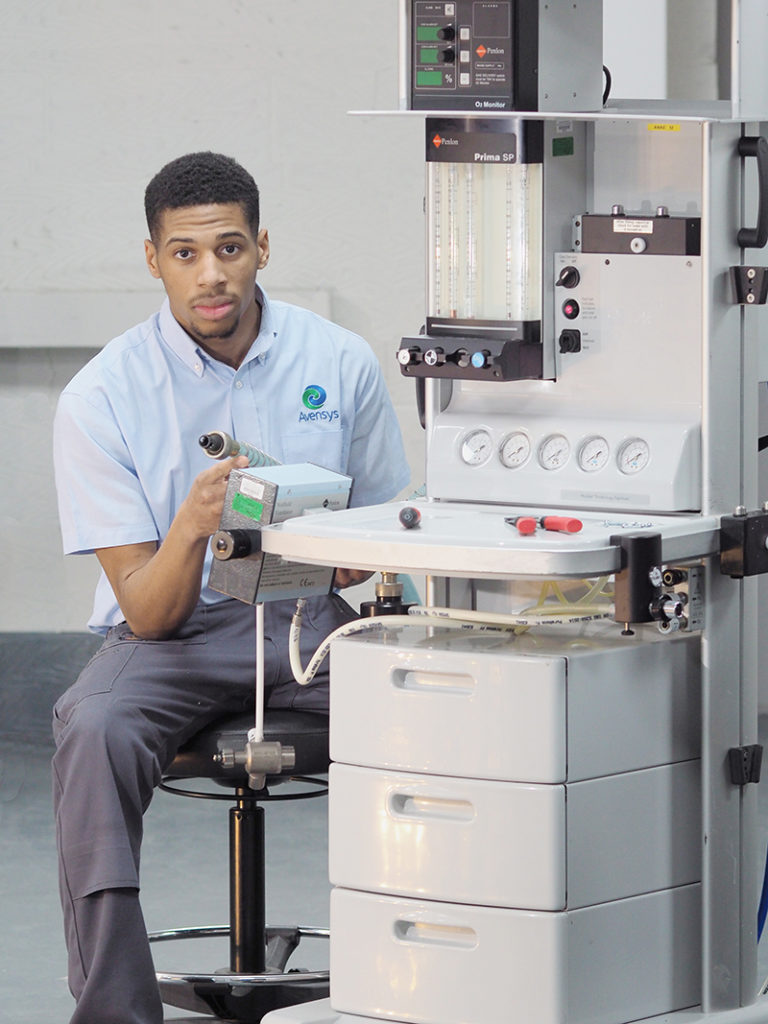 By cementing this relationship, the partners hope to pave the way for further developments offering higher level University level programmes when the Black Country & Marches Institute of Technology (IoT) opens in September 2021. With growing demand for skilled staff in this field, the intention is that this new activity will become a significant part of the provision of the IoT. This expansion will allow many more people living in the Dudley Borough and the Wider West Midlands to develop much in-demand levels of expertise, allowing them to train as medical engineers and clinical engineering staff to the highest standard of accredited training.
Commenting on the collaboration Neil Thomas, Chief Executive and Principal Dudley College of Technology said: "We are delighted to be working with Avensys who are passionate about providing the highest level of training to meet the demands of the health sector. Hospitals across the UK use an increasingly wide range of medical equipment in order to deliver health care services. By working with an accredited leader in this field we are preparing employees for an ever more complex world in which new technologies will transform health care."
Georgina Barnard Managing Director, Black Country & Marches Institute of Technology believes this is just the start of many more innovative collaborations of this nature saying "By working with Avensys UK Limited, an organisation that shares our drive for offering technical education to fill the very real skills gap, we are setting a blue print for the future. Through the IoT we hope to offer a host of new higher level skills training never before available in Dudley."
Echoing this ambition Robert Strange, CEO, Avensys UK Limited commented: "We are proud to form a collaboration with Dudley College, a leading provider of Apprenticeships with a good reputation with local employers in the engineering health care sector. We believe by working together we can deliver first class services for our sector and help fill the shortages of skilled employees in this industry.
[embedyt] https://www.youtube.com/watch?v=LonJ0go-PPo[/embedyt]