Higher Technical Qualification (HTQ) in Architectural Technology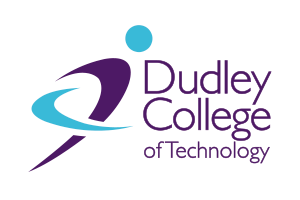 Duration
2 days per week for 30 weeks (Tuesday & Wednesday)
Cost
Please see Student Finance page for further details.
Delivery Location
IoT Dudley
Delivery Partners
Dudley College



Delivery Model
Part Time/day release (2 days per week for 30 weeks)
Entry Requirements
Students who have recently been in education are likely to need:
BTEC Level 3 qualification in Construction
GCE Advanced Level profile that demonstrates strong performance in a relevant subject or adequate performance in more than one GCE subject. This profile is likely to be supported by GCSE grades at A* to C (or equivalent) and/or 9 to 4 (or equivalent) in subjects such as maths and English
Other related Level 3 qualifications
Access to Higher Education Diploma from an approved further education institution
Relevant work experience, or
an international equivalent to the above qualifications.
Occupational Profile
Higher National qualifications in Architectural Technology for England include enhanced work-related curriculum that is designed to address an increasing need for high quality professional and technical education pathways, equipping students with the right skills and competencies for the workplace, or progression to further higher education study.
Pathways have been aligned to IfATE occupational standard – Construction, Design and Built Technician.
What modules will I study?
Unit 1: Construction Design Project (Pearson-set)
Unit 2: Construction Technology
Unit 4: The Construction Environment
Unit 5: Legal and Statutory Requirements in Construction
Unit 6: Digital Applications for Construction Information
Unit 13: Building Information Modelling
Unit 14: Principles of Refurbishment
Unit 26: Digital Applications for Building Information Modelling
Training and Development Summary
The purpose of Pearson HTQ in Architectural Technology for England is to develop students as professional, self-reflecting individuals able to meet the demands of employers in the construction sector and adapt to a constantly changing world. The qualifications aim to widen access to higher education and enhance the career prospects.
How will I be assessed?
Assessment takes the form of Module assignments carried out after the unit (or part of the unit if several assignments are used) has been delivered.
An assignment may take a variety of forms, including practical and written. It is a distinct activity completed independently by students.
Professional Recognition and Career Progression
Dudley College and the IOT have attained approval for learning and Teaching from:
Chartered Institution of Architectural Technologists (CIAT)