Programmable Logic Controllers (PLC's)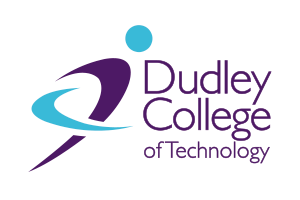 Duration
8 weeks x 3 hours per week (6pm-9pm)
Cost
Fully funded for anyone who lives in the West Midlands Combined Authority.
Delivery Location
IoT Dudley
Delivery Partners
Dudley College



Entry Requirements
A basic understanding of Automation/PLC's is desirable.
Occupational Profile
This course is targeted at adults working in the engineering & manufacturing sectors.
This course is designed to support individuals who are in work by offering them a range of core units, while allowing for the acquisition of some sector-specific skills and experiences through the specialist modules in each pathway.
Training and Development Summary
Learners can use this course to support progression in the workplace and/or degree level study.
Learners will gain an understanding in the following:
PLCs: Types, inputs and outputs, configuration, languages, scan cycles.
Connecting a PLC and associated input/output devices
Ladder Logic programming using a PLC simulator
Siemens PLCs and TIA Portal programming software. Set-up, connection, configuration of Siemens S7-1200 PLCs
Combinational logic using switches, lamps, solenoids, pistons
PLC Timers and Counters
Sequential logic
MPS stations – from first principles to identifying the inputs and outputs on a pre-built PLC system
Write PLC programs to operate a FESTO MPS conveyor/sorting system
Learners will leave with the work-based competences required by employers.
Professional Recognition and Career Progression
The progression routes from this course are:
Entering employment
Continuing existing employment (improving understanding and upskilling)
Opportunity to progress to other units within this group of offerings such as the PLC Intermediate, Robotics and Pneumatics (Automation) courses.
Progression to apprenticeships
Higher Education