Higher National Certificate in Electrical and Electronic Engineering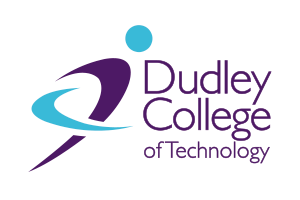 Duration
24 months (Starting January 2023)
Delivery Location
IoT Dudley
Delivery Partners
Dudley College



Delivery Model
Part time (day release or evening classes).
Entry Requirements
You will need to have one of the following:
BTEC Level 3 Extended Diploma in Engineering (MMP or better)*
BTEC National Level 3 Diploma in Engineering (MM or better)*
A Level in Mathematics and Physics (C or above)
City & Guilds Electrical Installation or Electrical Electronics qualification at Level 3
Access to HE in Engineering (Including the 'Electrical Principles' and 'Further
Mathematics for Technicians' modules).
*including the 'Electrical Principles' and 'Further Mathematics for Technicians' modules.
You may also take up the course if you have:
BTEC Nationals in Engineering (Pass)
BTEC Nationals in Science (Pass)
Access to HE Science
Suitable industrial experience and other STEM related qualifications.
Previous engineering experience and you complete a Mathematics and bridging module
Occupational Profile
An HNC award opens up the possibility of a career in a wide range of engineering disciplines including design, manufacturing, project management and IT.
Training and Development Summary
The HNC Electrical and Electronic Engineering develops the candidates' ability to apply analysis and synthesis skills to the solution of electrical engineering problems and their knowledge, understanding and skills in a range of core electrical principles, electrical power systems, electrical machine principles and electrical safety at higher level.
Classes are a combination of formal lectures, discussion, group work, tutorials and practical workshops. Throughout the course you will be encouraged to undertake independent reading/research to supplement and consolidate what has been taught/ learned and to broaden their understanding of the subject. Students will develop a knowledge and understanding in the following areas:
Engineering Design; Engineering Mathematics; Engineering Science; Managing a Professional Engineering Project; Instrumentational and Control Systems; Electrical and Electronic Principles; Digital Principles; Electronic Circuits and Devices.
Professional Recognition and Career Progression
Successful completion of an HNC in Electrical and Electronic Engineering will give you the knowledge, understanding and skills you need for relevant industry employment. You can top-up to HND or progress on to a degree course or Apprenticeship.