Apprenticeship: Engineering Manufacturing Technician – Level 4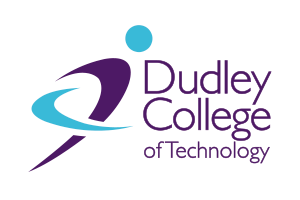 Duration
24 months (not including End Point Assessment).
Delivery Location
IoT Dudley Starting September 2021 and MCMT Telford Starting September 2021
Delivery Partners
Dudley College
IN COMM TRAINING SERVICES



Delivery Model
•Day Release
Entry Requirements
Typically 5 GCSE's at Grade C/4, including Mathematics, English and a Science, Technology or Engineering related subject, a Level 3 in Engineering or an A Level in Mathematics and Physics (dependant on the Level 3 taken, a short maths bridging module may be required). Suitable industrial experience and other STEM related qualifications will also be considered.
Occupational Profile
The broad purpose of the occupation is to provide specialist technical support for engineers, so that organisations can develop, produce or test new/existing products, processes, or procedures to meet a customer specification in terms of quality, cost and delivery, as efficiently and effectively as possible. Engineering Manufacturing Technicians gather information and data from a range of sources and analyse the information/data. They will make decisions, solve problems and produce and/or update technical documentation, reports
or specifications covering areas such as quality, reliability, production schedules/ targets, costing or other technical documentation that informs others, either internally or externally what needs to be done such as how a product must be designed, manufactured, tested, modified, maintained, stored, transported, commissioned or decommissioned.
In their daily work, an employee in this occupation interacts with their line manager to confirm departmental programmes of work and to agree individual responsibilities. This in turn will align to an overarching organisational resource and delivery plan.
Training and Development Summary
IoT offers the five different pathways of
this course:
• Mechanical Engineering
• Electrical and Electronic Engineering
• General Engineering
• Operations Engineer
• HNC in Mechanical Engineering.
Professional Recognition and Career Progression
Achievement of the standard is designed to be recognised by relevant Professional Engineering Institutions such as the Institute of Engineering and Technology (IET) and the Institute of Mechanical Engineers (IMechE).