Construction Site Supervisor – Level 4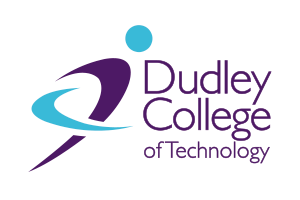 Duration
Delivery Location
IoT Dudley Starting September 2021
Delivery Partners
Dudley College



Delivery Model
Entry Requirements
Individual employers will determine their own entry requirements, but the typical entry requirements for this Apprenticeship will be five GCSEs or equivalent, including Maths, English and a Science; or a Level 2 Apprenticeship.
Occupational Profile
Training and Development Summary
The occupation covered by this standard is Construction Site Supervisor and typical job titles can include: Assistant Site Manager, Assistant Supervisor or Construction Site Supervisor. In the case of SME construction companies the roles are likely to include Site Manager or Site Supervisor. They are associated with the supervision of specialist contractors and workers on construction projects and are based on construction sites with occasional time in offices.
You will cover:
Health and Safety – Understand risk assessment of activities and the importance of behaviours in safety-critical environments
Sustainability – Understand the sustainability issues in projects across economic, social and environmental aspects Construction
Technology – Understand different construction methods and materials
Construction Management – Understand management principles and the project management lifecycle
Planning and Organising Work – Understand the importance of project planning and resourcing and be able to
analyse different techniques
Monitor Quality -Able to define the quality required on a finished construction project
Monitor costs – Understand the importance of cost control on a construction project
Skills covered:
Health and Safety – Identify risk of activities and encourage all employees to demonstrate safety- conscious behaviours
Sustainability – Assess, identify and record the environmental impact of projects
Construction Technology – Assist in the implementation of the most appropriate solutions for construction projects
Project Management – Use effective management principles and be able to supervise construction workers
Planning and Organising Work – Understand overall plan for project and measure and record progress against plan
Monitor Quality – Assess and report on quality standards and assist in commissioning of finished construction projects
Monitor costs – Understand financial and legal constraints and measure and record progress against budget
Professional Recognition and Career Progression
There are a range of degree level apprenticeship that a successful apprentice can progress to such as;
Civil Engineering Site Management Level 6
Construction Site Management Level 6