Construction Site Engineering Technician – Level 4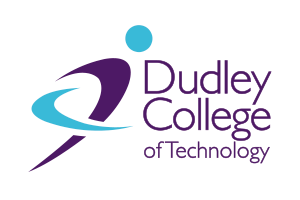 Duration
The typical duration for this Apprenticeship is 3 years but this will depend upon the previous experience of the apprentice and access to opportunities to gain the full range of competence.
Delivery Location
IoT Dudley
Delivery Partners
Dudley College



Delivery Model
Day release
Block Release options available
Evenings
Blended models available.
Entry Requirements
Typical entry requirements for this Apprenticeship will be 5 GCSEs or equivalent, including Mathematics, English and a Science; or a Level 3 Apprenticeship.
Occupational Profile
The occupation covered by this standard is Construction Site Engineering Technician and typical job titles can include: Assistant Site Engineer, Assistant Engineer, Civil Engineering Technician or Construction Site Technician. In the case of SME construction companies, the roles are likely to include Site Engineer, Civil Engineer or Project Engineer. They are associated with the dimensional control and application of engineering solutions on construction projects and are based on construction sites with occasional time in offices.
The main duties and tasks of a Construction Site Engineering Technician are:
Dimensional control of construction projects.
Assisting design teams with civil engineering solutions on construction projects.
Supervision of specialist contractors.
Contribute to the control of health and safety on construction projects.
Recording, control and reporting of progress on a construction project.
Contribute to the minimisation of the environmental impact of construction projects.
Control the quality of works on a construction project.
Training and Development Summary
The following qualification will be gained:
A Level 4 qualification in Construction and Built Environment that meets the knowledge requirements of the standard and is approved by the Institution of Civil Engineers as meeting the educational requirements for EngTech MICE.
Professional Recognition and Career Progression
This Apprenticeship will include the knowledge, skills and behaviours required to achieve Technician status with the Institution of Civil Engineers (EngTech MICE). The Technician Professional Review process for EngTech MICE is included in the end-point assessment process for this Apprenticeship and will lead to the designatory letters EngTech MICE and the status of Engineering Technician.