Apprenticeship: Healthcare Science Decontamination – Level 4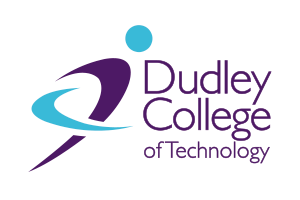 Duration
24 months – not including end point assessment
Delivery Location
IoT Dudley Starting September 2021.
Delivery Partners
Dudley College



Delivery Model
Learners will be expected to attend the Institute of Technology for practical sessions in the state of the art decontamination suite. Learners will also be required to attend virtual delivery sessions – a timetable will be provided on enrolment.
Entry Requirements
You will be required to be working in a decontamination role, and have an up to date DBS.
You will be expected to have a Level 2 qualification such as the Level 2 Healthcare Science Assistant – Decontamination – apprenticeship or a Level 2/3 qualification in a closely related subject.
You will also require GCSE Grade C or above in English and mathematics – or Level 2 Functional Skill equivalent.
Occupational Profile
This Diploma in healthcare science is focused on delivering safe and effective patient care for learners in decontamination roles within hospitals, and other healthcare settings. This pathway is specific for learners who are working in Sterile Services.
Training and Development Summary
This course aims to give learners who are working in decontamination science, the knowledge, skills and behaviours to ensure that reusable medical devices, such as endoscopes and other surgical devices eg instruments and equipment are cleaned, sterilized and repackaged to high standards, ready for reusing in operating theatres and other areas of health care in accordance with NHS and Government guidelines.
During this course you will cover a range of mandatory units which are reacted to the role and function of the Healthcare Science Associate in a clinical environment, looking at the legal and ethical contact of practice, mentoring, as well as a range of specific decontamination units.
You will be required to attend the Institute of Technology for the practical elements of the programme, which will utilise a simulated environment.
Professional Recognition and Career Progression
On completion you can progress onto the Level 6 Healthcare Science Practitioner (integrated Degree) Apprenticeship