Healthcare Assistant Practitioner – Level 5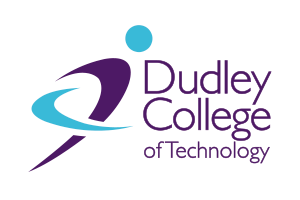 Duration
24 Months (not including End Point Assessment).
Delivery Location
IoT Dudley
Delivery Partners
Dudley College



Entry Requirements
A BTEC Level 3 qualification in Health and Social Care (or related subject)
A GCE Advanced Level profile that demonstrates strong performance in a relevant or adequate performance in more than one GCE subject. This profile is likely to be supported by GCSE grades A* to C and/or 9 to 4 (or equivalent) in subjects such as maths and English
Other related Level 3 qualifications
An Access to Higher Education Diploma awarded by an approved further education institution
Related work experience
An international equivalent of the above
Occupational Profile
Assistant Practitioners work as part of the wider health and social care team and have direct contact with patients, service users or clients providing high quality and compassionate care. Assistant Practitioners work at a level above that of Healthcare Support Workers and have a more in-depth understanding about factors that influence health and ill-health (e.g. anatomy and physiology). Assistant Practitioner is a job title applied to a very wide variety of roles that have been developed locally by employers to meet individual service needs. Upon successful completion of this standard, individuals will have obtained the core skills, knowledge and values/behaviours to become an Assistant Practitioner.
Assistant practitioners work across the NHS in most departments they could be working in:
Respiratory medicine, testing and assessing lung function
Occupational therapy, assessing people's need for aids and equipment at home
Operating theatre area, scrubbing and assisting in surgical and other procedures, or monitoring patients recovering from surgery
Providing personal, social, therapeutic and rehabilitative care (e.g. bowel care and management, catheter insertions etc.)
Dietetics, encouraging people to make healthier food choices
Bio-medical science, analysing samples in a lab
Mental health services, supporting adults or young people with mental health issues
Stroke rehabilitation, helping people recover in their own homes
Emergency medicine, treating patients so they can return home as soon as possible
Radiography, helping to diagnose or treat a patient's illness
A health centre or GP surgery, changing dressings and monitoring medication
Hearing services, as a hearing aid dispenser.
Assistant practitioners will work under the direction of a health professional such as a Nurse. The level of training and experience means they can often work alone, without supervision, they will carry out agreed procedures, referring to a professional for guidance when necessary.
Training and Development Summary
This apprenticeship will cover the knowledge, skills and behaviours set out in the apprenticeship standard; these will include:
Year 1 (Level 4 Higher National Certificate)
Law, Policy and Ethical Practice in Health and
Demonstrating Professional Principles and Values in Health and Social Care Practice
Supporting the Individual Journey through Integrated Health and Social Care
Fundamentals of Evidence-based Practice
Health Education in Action Specialist Unit
Effective Healthcare Practice using Maths
Fundamentals of Anatomy and Physiology
Year 2 (Level 5 Higher National Diploma)
Innovation and Improvement through Action Research (Pearson-set Project)
Reflective Approaches in Implementing Person-centred Practice
Supporting Individuals through Significant Life Events
Supporting Team and Partnership Working Across Health and Social Care Services
End of Life Care Planning and Support
Pharmacology and Medicine Management
Recognising and Meeting the Needs of People with Long-term Health Conditions
Professional Recognition and Career Progression
This qualification can progress you onto training as a healthcare professional such as Nurse, Dietician, Physiotherapist or Healthcare Science Practitioner.